Dragon's Eye, Level Two
(AR4002)

The second level of Dragon's Eye is populated with trolls, spiders, lizard men, bombardier beetles, as well as a few Talonite priests and priestesses. This level is largely combat-oriented, but there are a few places of interest that you should be sure to investigate.

Monsters: Bombardier Beetle, Boring Beetle, Lizard Man Shaman, Mother Eugenia, Phase Spider, Sword Spider, Talonite Priest, Talonite Priestess, Tough Lizard Man, Troll, Wraith Spider.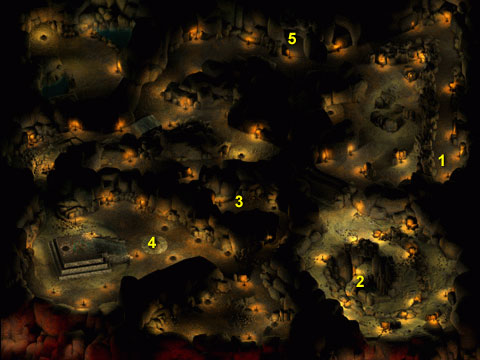 Areas of Interest
Walkthrough Index