Site Information, Logos and Awards

Below can be found a little information about the site, the awards we have won and some logos for linking, if desired.

Site History

Planet Baldur's Gate began on the GameSpy Network as Baldur's Gate Chronicles in February 1998. The site was created by Leviticus and Zarth as a companion to Dark Reign Chronicles, also on the Network. The new design that Leviticus came up with in May of that year was very recognizable and unique. Silverdawn starting helping with the site in May 1998 and by October was the site director and continues to be to this day. Building on its Baldur's Gate base, the site has covered all the Infinity engine game: Icewind Dale, Planescape: Torment, Tales of the Sword Coast and Baldur's Gate II. MageDragon joined in March 2000 and has taken over the daily news and also some content development.



Logo and Buttons

If you'd like to link our site, the following buttons and logos are available for use. Please save them on your site and do not link them directly from our site.






Relaunch Picture

This picture was made by BuddhaPaul for our relaunch.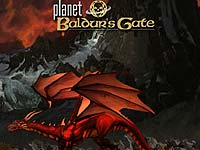 Awards

We appreciate the recognition and the continued support of the fans and developers. We are very proud that we were thanked specifically in the official credits for Baldur's Gate. Our site has also been recognized with the following awards.



Three weeks at #1

Top 100 Internet Web Sites

(Awarded by 11/15/98 by

World Charts

)

1998 Fan Site of the Year
(Awarded 1/16/99 by
Vault Network
)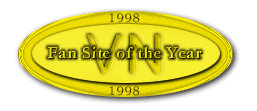 Gone Gold Guide Award
(Awarded 2/21/99 by
Gone Gold
)

Kick Ass Game Site of the Nite
(Awarded 2/20/99 by
Gamers Mosh Pit
)

Daystar's World Web Site of the Month
(Awarded 2/99 by
Daystar's World
)